THRILLERS FANTASY
Welcome to our preview section

Members Area regularly updated with new videos ( see below), plus more than 25.000 pics in the photoset and artwork sections.
You can preview what is available browsing the top menu, what you see in Videos and photos preview section for members is exactly what is currently available and fully downloadable for members.
If you are more interested in "Damsels in distress"/bondage style, check out our sister site Sedena.net You will find there original photosets/videos, bondage only sets from us as well as many "cut to bondage only" videos from us.
Check out our new cc and non-cc joining OPTIONS
Click the preview links at the top of the page for samples
ALL THE MOVIES AND PHOTOSETS IN THE PREVIEW SECTIONS ARE FULLY AVAILABLE FOR DOWNLOAD IN THE MEMBER SECTION
LATEST ADDITIONS IN OUR MEMBERS SECTION
July 07, 2015 - 4 full movies added in members section
"Dirty Little Man" - 21 min 21

Starring Nadya

An ugly short man obsessed by the girl of his dreams breaks into her house in order to fullfill his sexual fantasies...He found the young blond busy in the restroom and observes her trough the keyhole.

As she eventually opens the door, he jumps on her and squeezes her throat till she passes out. He drags her on to a table , takes her clothes off, and forces his unconscious vctim to a blowjob then rapes her (xxx).

The short killer is not really strong, but enough to overpower the girl pinned on the table, fighting for her life as he brutally wraps her own bra around her neck, using it as a garotte...

FEATURE : pee fetish, manual strangle, body dragged on the floor, explicite rape, strangling using victim's bra, saliva,....

"NAPPED" - 22 min 48

Starring Shyna

Shyna has been taken from the street, quickly bound and gagged in the trunk of a car, and carried to an unknown place. She first thought it was about ransom matter...but her kidnappers just toke her clothes off and tie her on a chair, then start to assault her...She is strangled with a chain till she passes out...and wakes up on the floor to be abused and strangled again....
A romantic lover strangles and rapes the girl he can not have

"Neck Lover 1" - 18 min 26

Starring Valerie

Valerie, in sexy white underwears, is chloroformed by a fan of her neck and carried to the bedroom...he plays with her neck...then strangles her using a phone cord...

FEATURES : CHLOROFORM, LINGERIE, CARRYING, STRANGLING USING PHONE CORD, RAPE, CLOSE-UPS ON GARROTED NECK, MARKS ON NECK,,...
"Silence of the Lambs : Escape from the Asylum"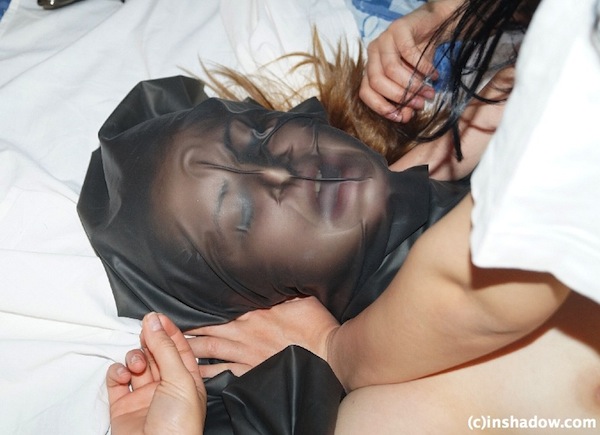 Gina has been locked up into a mental institution after having been found guilty of several horrific murders. A detective from the national investigation agency , gifted with some psychological skill, attempts to find out the truth about some other unsolved murder, insisting to be left alone with the convicted.
Gina, acting as usual, living in her own fairy world, takes advantage of a moment to subdue the young female detective, strangling her till she passes out...The criminal's plan is easy...stealing her victim's identity and get away with it... she undresses the unconscious detective..but this lesbian criminal has other needs too...so she takes some minutes from her precious time to enjoy, litteraly to rape, Jody's body. Unfortunately for the young detective, she wakes up too early, finding herself being fucked by the murderer she had to interrogate...Gina does not hesitate a second...she grabs the latex sheet the doctors left her to play with( for some reason, that latex sheet seemed to calm her down. "Selfasphyxia fantasy" doctors said...harmless...") ...Actually what gives her pleasure...and uses that sheet to smother the agent.
Gina enjoys every moment of it...having orgasm after orgasm, suffocating Jody till she finally gave her last spasm out...
Gina can now get dressed with her stolen victim 's clothes ( on screen) and escape..
TAGS: set-up, STOLEN CLOTHES, manual strangling, asphyx with latex sheet, lesbian, serial killer, ....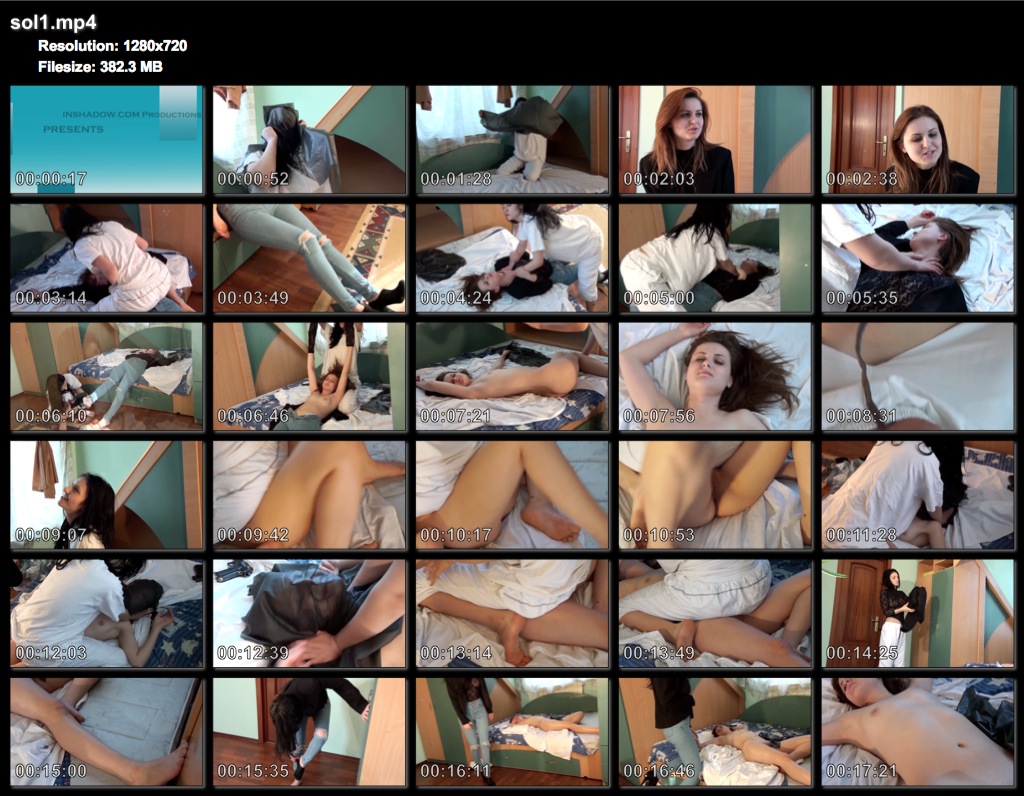 Previously
NEW "Nikki's Last Massage"- STARRING Pandora & Nikki Sebastian
A relaxing time that turning into murder...
46 NEW PICS PHOTOGRAPHED BY ROBERTC44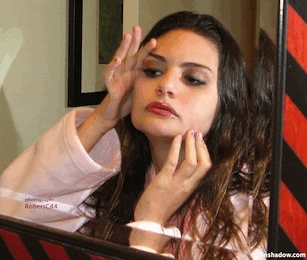 "THIEVES" - 8 min 37 - mp4 format

A couple of lesbian thieves has succeeded to steal some secret and valuable files, a killer is hired to find and get rid of them...

(manual strangling, unconscious, strangling with stockings, boots, 2 girls, gloves,...)

"Stranger in Warsaw" - 12 min - mp4 format

Starring Sharka. A blonde starlet is relaxing in her hotel room during a trip in Poland. A maniac sneaks in, chloroforms her, plays with her body and strangles her.
Please use the top menu to navigate through the site, see all the photosets and videos previews, etc...
CLICK "VIDEO PREVIEW" on the top menu for descriptions, previews and screenshots of all the movies currently available in the member section
FREE STUFF AND TRAILERS
"PORN MURDER" clips
- download the full movie in the member section-
DOWNLOAD PREVIEW CLIP #1