Model Call
As always, we are looking for open-minded female models, amateur or professional, who are available for paid work in our productions.
Info and Requirements
At least 18 years of age.
No previous experience required.
Good looking.
Minimum topless is required.
Locations
We have productions in several countries of Eastern Europe, Hungary, Czeck Rebublic, Ukrainia, Romania,... and in Germany.
Wenn Du ein Model aus Deutschland bist, dann besuche doch unsere deutsche Seite und wenn Du Interesse an einer Zusammenarbeit hast sende bitte eine e-mail mit einem aktuellen Foto von Dir an unseren deutschen Ableger at scs-video@online.de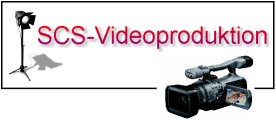 If you are located in USA, we regularely shoot there too. So let us now.

Safety
We are in business and made shoots with hundreds of models for about 10 years. We are working in a professional way and don't have to be confused with any BDSM sites. Everything in our production is faked and there is nothing else but acting in there.
If you like, you can of course bring an escort to the shoot.

If you're interested, please send us a recent picture of you ( casual picture ), or if you have any questions, please contact us at: